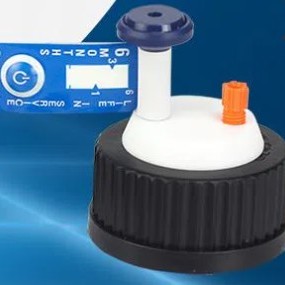 * For optimum efficiency, a time strip installed on of the filter, clearly indicates the usage and by when the filter has to be changed.
* The Safety Caps can protect your laboratory environment. The safety system offers protection and ensures asfer work in lab. The integrated PTFE membrane captures dust and other contaminants from the air.
* The ergonomic design allows an easy and tool free replacement of solvent due to freely rotatable cap-inserts and finger tight fittings that avoid twisted tubes during container exchange.