DEFECT ANALYSES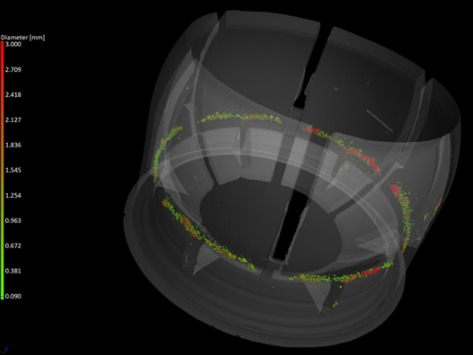 Comprehensive defects inspection
Non-destructive testing allows the inspection of defects in the material's structure such as cracks, porosities or inclusions. A multitude of industrial applications require the use of computed tomography, to control manufacturing objects during the production stage.

Cracks, voids, porosity and inclusions analysis reveal important physical properties questioning the quality of the component and its performance characteristics.

CT provides the ability to detect, identify and quantify defects and visualize with 3D representations. Using a color code, a defects visualization by sizes, shapes or other criteria can be performed and the analysis results can be output in different formats and used to improve products quality.